To foster diversity and cultivate leadership, we employ a high number of local nationals in our international operations, including senior managers. By hiring locally, we demonstrate our long standing policy to support the growth of our host communities.
KMG International employee community includes mostly
Romanian (61% or 4,772 workers), Georgian (10%), Moldovan (6%), French (4%) and Kazakh (2%) employees
, but we also have Hungarian, Russian, Germans and Spanish citizens.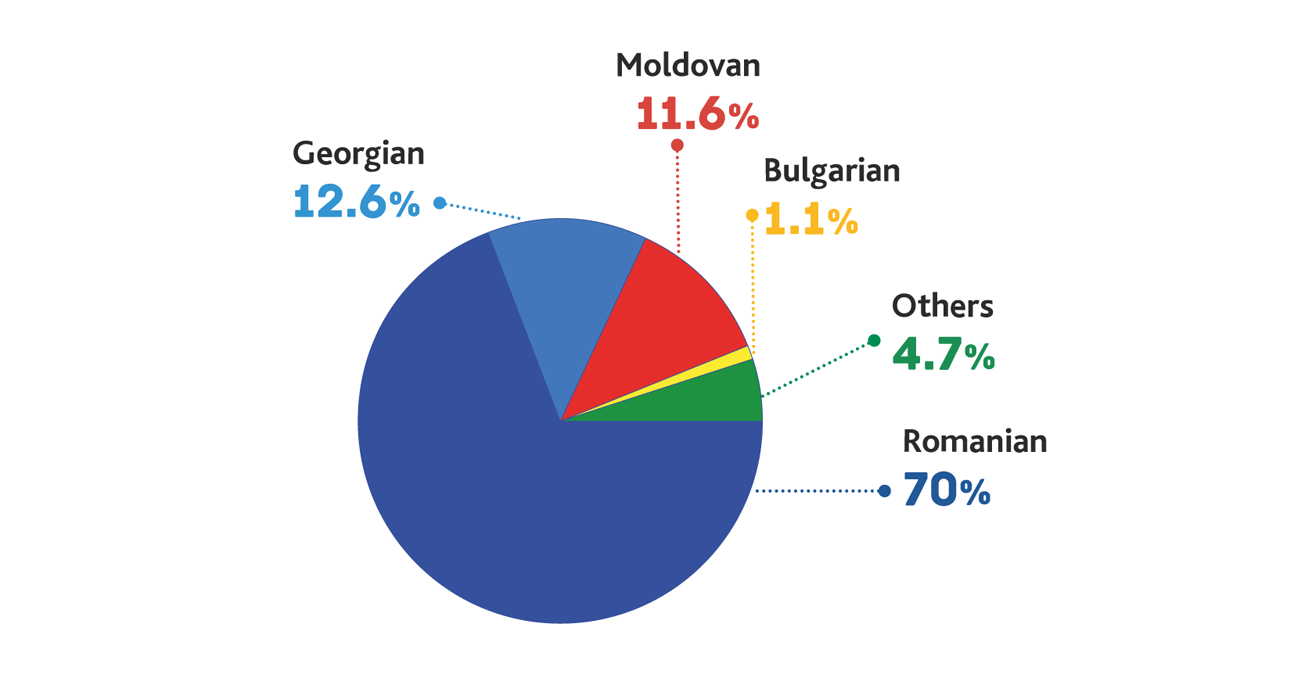 In an effort to stay competitive and up-to-date in an ever changing market, KMG International developed training courses and gives attention to offering and implementing these specially developed programs for its staff. We provide people with the opportunity to develop their professional and personal skills in order to create a working environment where everyone has the opportunity to learn, develop and contribute. It is a fact that 100% employees were included in performance and career programs.
Always thinking of possibilities to bring new and fresh ideas into the workplace, the Group organizes an annual Internship program that proves highly successful, with more than 50% of the participants being employed after the internship program.
The participants come from specialized universities from all around the country – Ovidius University in Constanta, Oil and Gas University in Ploiesti, Bucharest Polytechnic or the Bucharest University of Economic Studies.
The internship program is designed to focus more on the practical side of the activities, the interns being part of different departments and working side by side with the other employees. Approximately 140 are selected each year to take part in the program, to develop their professional skills and technical competences for a successful career in the oil and gas industry.

We consider our employees to be the heart and soul of our organization. Therefore, we strive to create a safe working environment and to provide workshops and trainings in order to develop their skills and help them fulfill their potential.