We strive every day to further improve our performance in relation with the environment and we continually prepare to respond to future challenges and opportunities, while minimizing the environmental impact

We are aware of the importance of the environment in our work and we take into consideration the impact we have over the environment in every action we take.
Our primary concern is to ensure the sustainability of human existence by carefully balancing social, economic and environmental capital in a continuously changing world.
On top of striving to minimize our impact on the environment and create value for all stakeholders, we also aim to provide the proper education to the host communities with regard to sustainable living and development.
We have strict environmental standards to manage greenhouse gas emissions, reduce our use of energy, minimize our consumption of fresh water and protect biodiversity.

In 2017, the volume of processed raw materials increased by 5% as compared to the 2016 level, up to 6.23 million tonnes in its 3 production units in Romania - the Petromidia and Vega refineries, as well as in the petrochemicals division. By environmental policy, our aim is to undertake reducing consumption of all resources.

Main indicators in 2017
Rompetrol Rafinare produces only Euro 5 fuels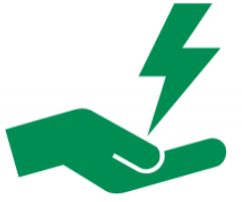 Energy Intensity Index
of Petromidia Refinery
decreased by 15 points
, 2017 vs. 2012 (99.98 vs 114.9)
The energy consumption reported by the tone decreased in all our 3 production units
:
Petromidia: 2.1% (3.04Gj/to/day)
Vega: 2.2% (2.65 Gj/to/day)
Petrochemical plant: 11.5% (18.75Gj/to/year)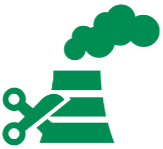 CO2 emissions
for Petromidia and Vega refineries, and Petrochemical
Plant decreased with almost 5% compared to 2016.
In Petromidia refinery, the waste recovery rate was 91%, based on record of raw materials processed in 2017, with a waste generation rate of 3 kg of waste/ton of raw material processed.
No hazardous wastes were transported, imported, exported
and there was
"0" accidental pollution (spill)
in both Petromidia and Vega.
Petromidia Refinery and Petrochemical Plant consumed 3.5% less water
compared to the year before, while Vega Refinery consumed 3% more water due to record production (bitumen and solvents).